TotalValidator
TotalValidator checks your website regarding various web and accessibility standards by the press of a button. Building valid code is one of the highest goals developers should strive for. TotalValidator helps a lot with achieving this.
Installation
Download TotalValidator and run the installer. Then install Chrome and Firefox extensions.
Configuration
Usage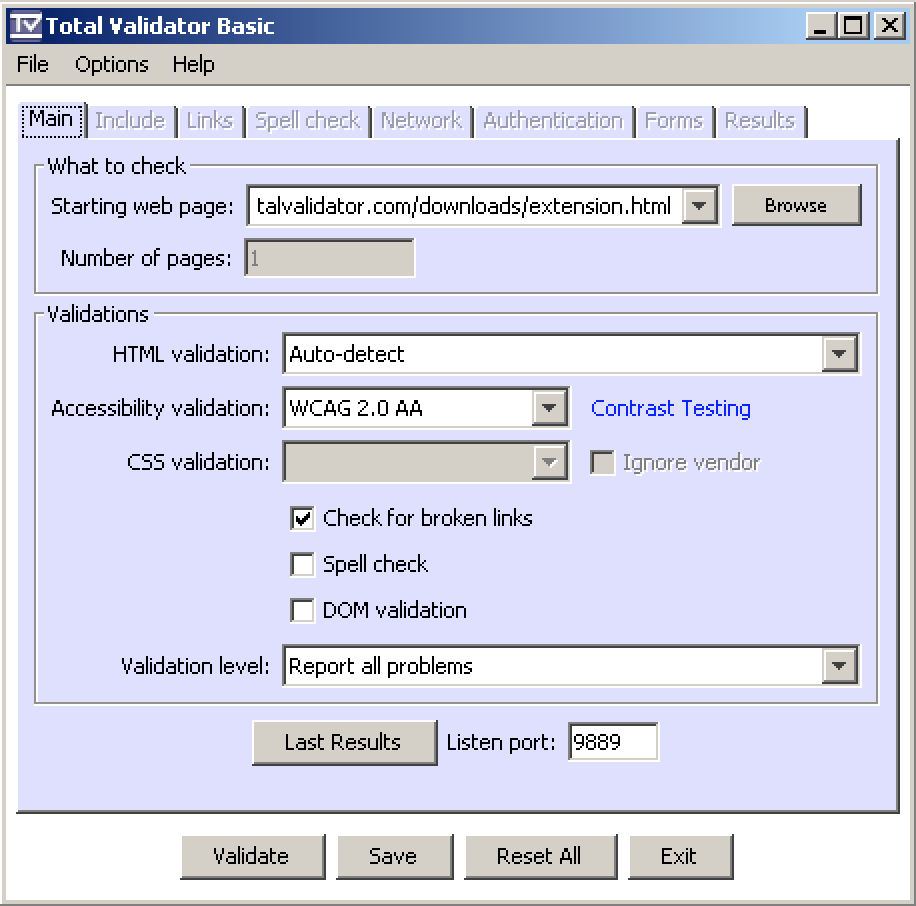 After launching it, open your website in either Firefox or Chrome, and activate TotalValidator by clicking its icon in the browser toolbar.

Inspect the displayed results.